Greetings!
I hope you lovely people out there are staying safe, staying 2m apart and have not gone blind from wanking too much. Pure.


Anywho back in the day (around 93-95) I had a pair of these:
So naturally when I see that the big A had released a StreetballvSuperstar  err, Superstar I had to pull the trigger on a pair, first supes I've bought in ages.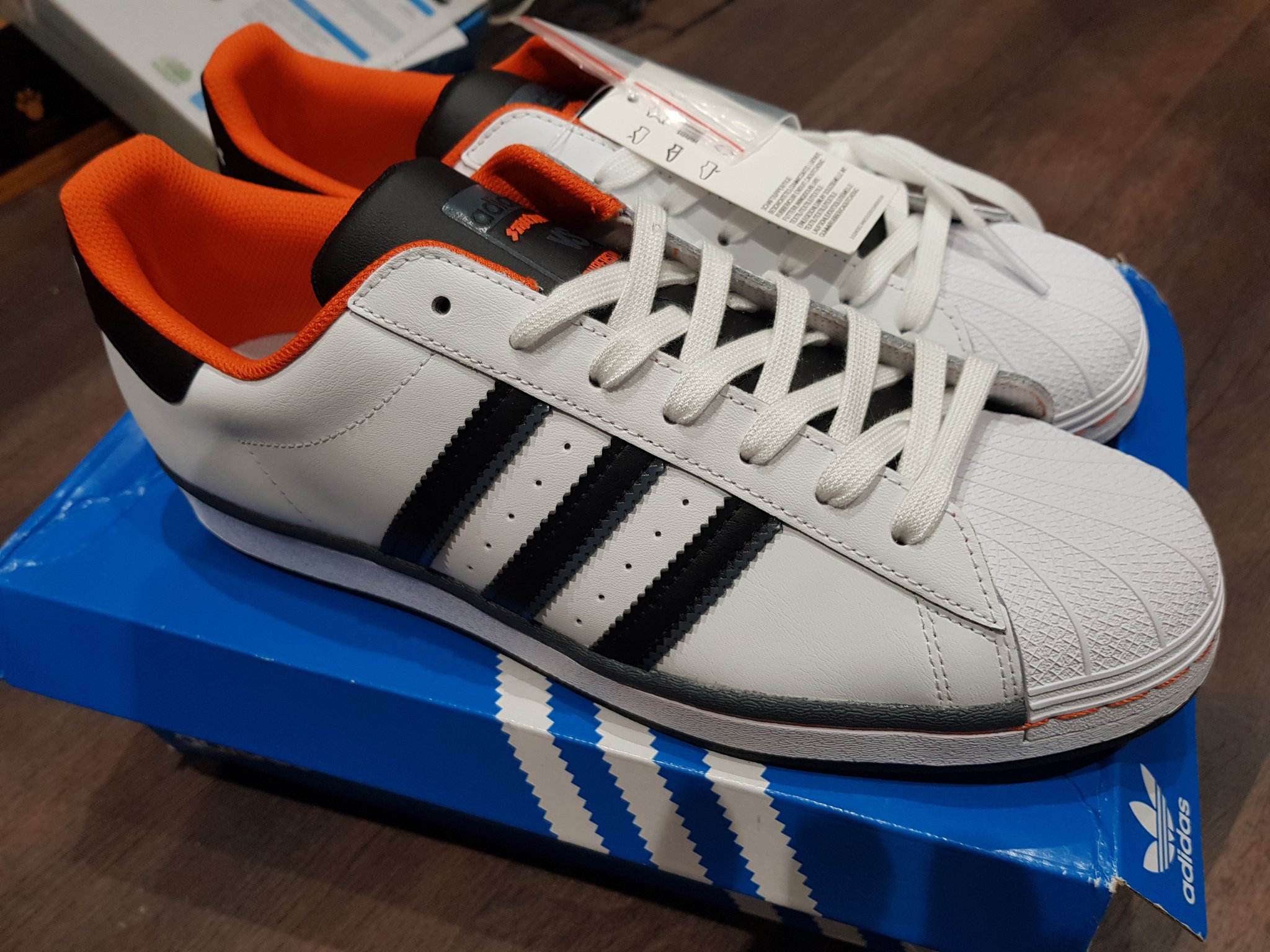 So I have found some black n orange laces and will flip em fresh style!  And then post a pic back on here in a few months! 

laters
fc
EDIT:  Here's the full Superstar v Basketball "Starting Five"  set.
---
'All sins tend to be addictive and the terminal point of addiction is damnation.' - W H Auden