So before i found this site I had six pairs of Superstars.
I now know that the pair second from left are not actually superstars.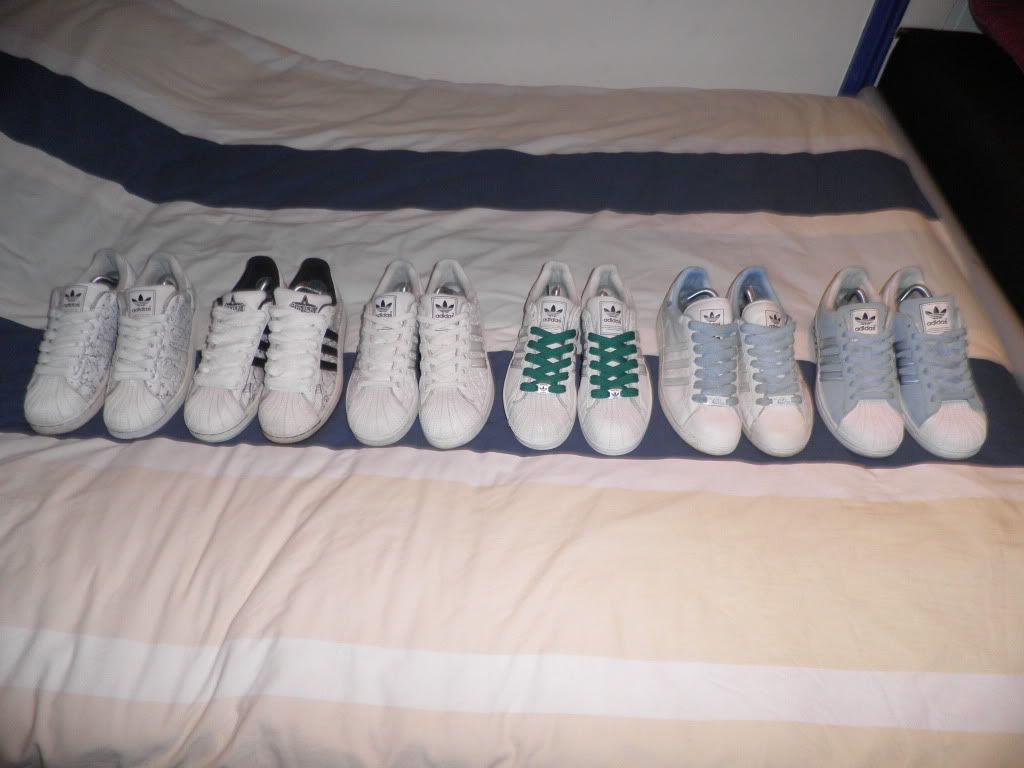 Heres what I have got since finding the site about four or five weeks ago.
Thanks to Fieldsy1971 for the samples on the bottom right.
...and thanks to ebay putting me into the overdraft haha.
I have two other pairs of superstar 2 IS's on order. One in brown and the other in grey and black.
Ill post individual photos when i have time.
Nothing compared to most other peoples collections, but ill keep adding to it.