I dont even know if its classed as a collection yet but here are my pairs...all 4 of them! i will be buying more swiftly though. feel free to rip me on my lacing i like having them across! None of them are mint ive worn all of them ALOT. but i do try to clean them and two pairs will be re-laced! Here goes.....
Desert Camo....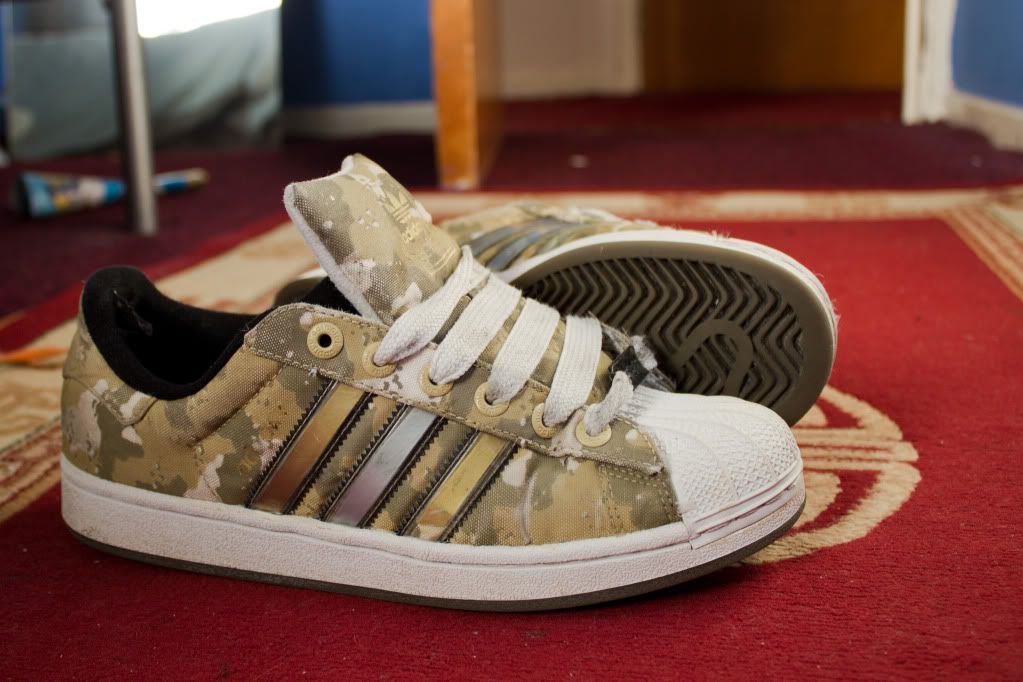 Adicolor G5.....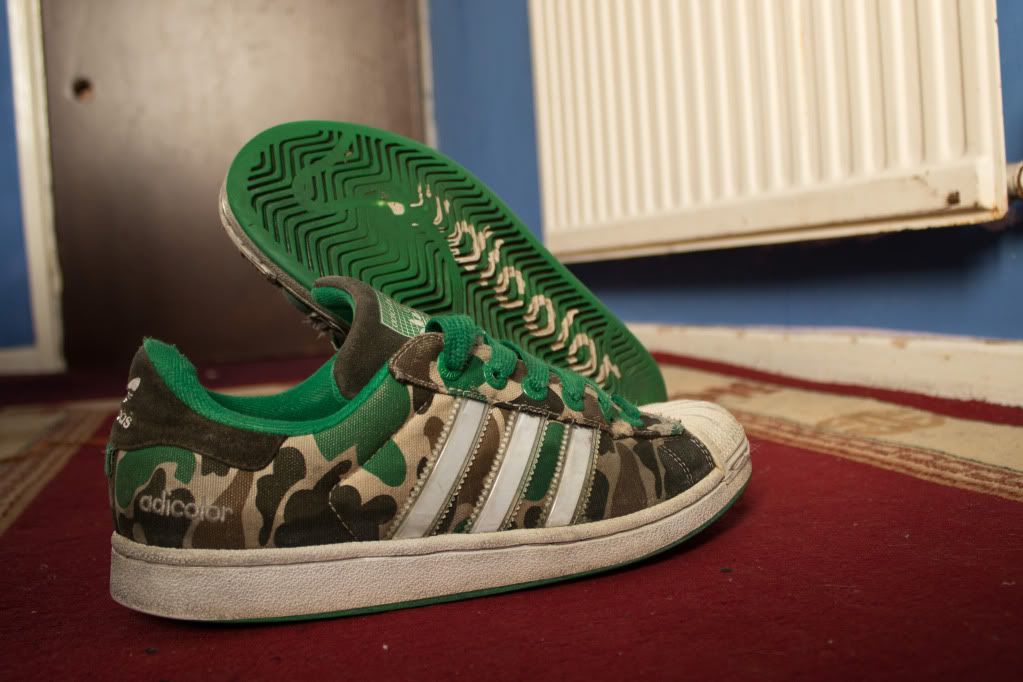 Embossed Whiteys with orangy bits..(Relacing with orange laces...they look lush with them will post them when they are done)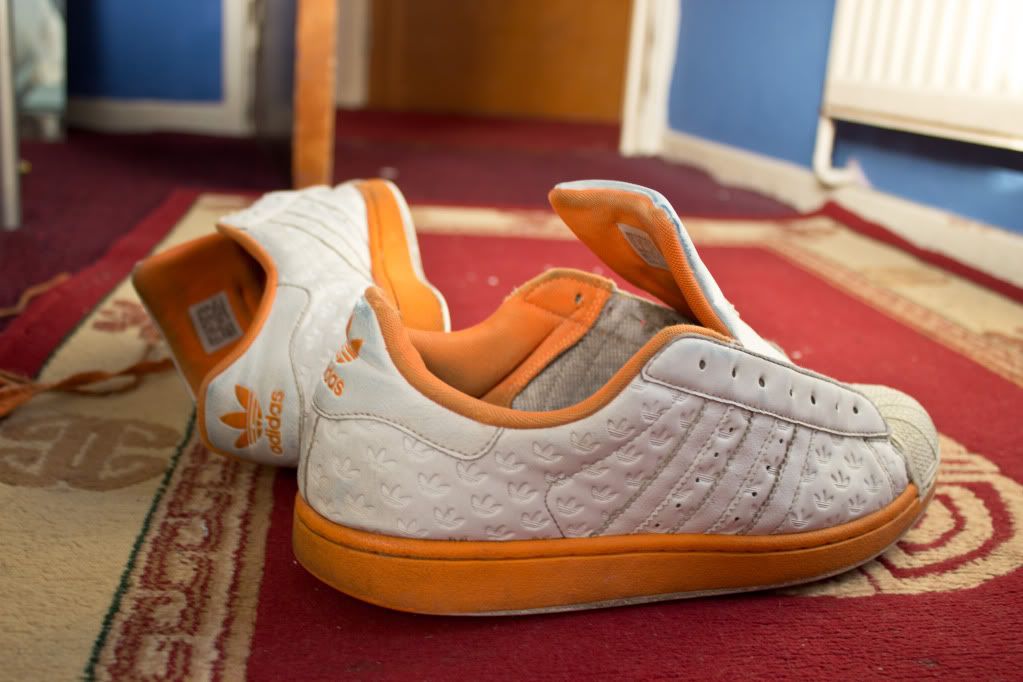 Unknown pair!?!? ill post a thread on these so you lot can help me identify put here is a shot, i love these.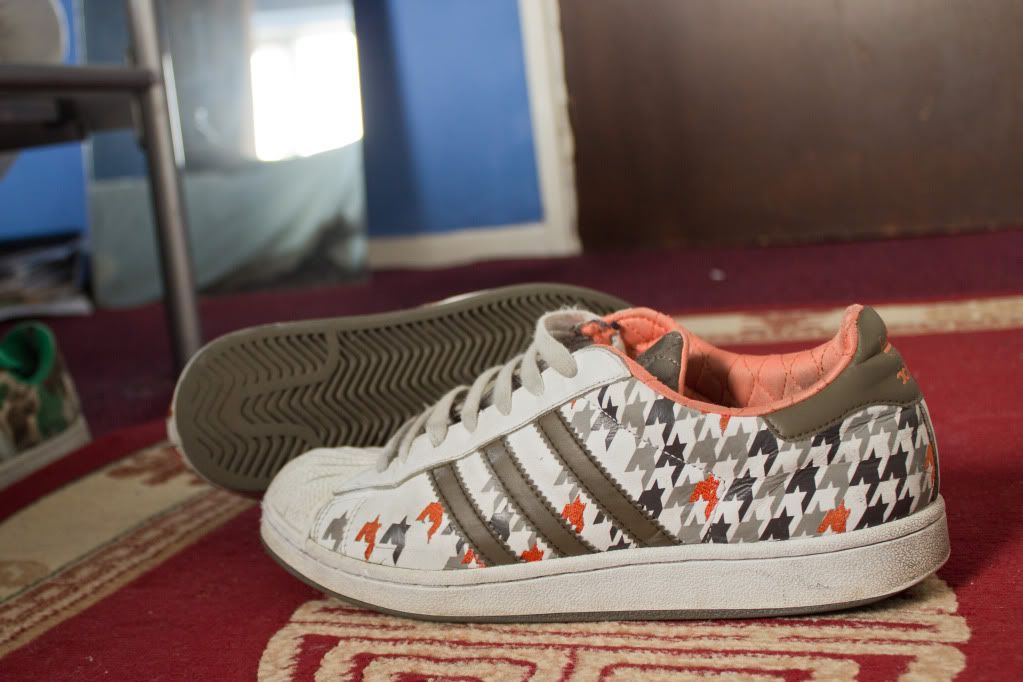 STACK EM!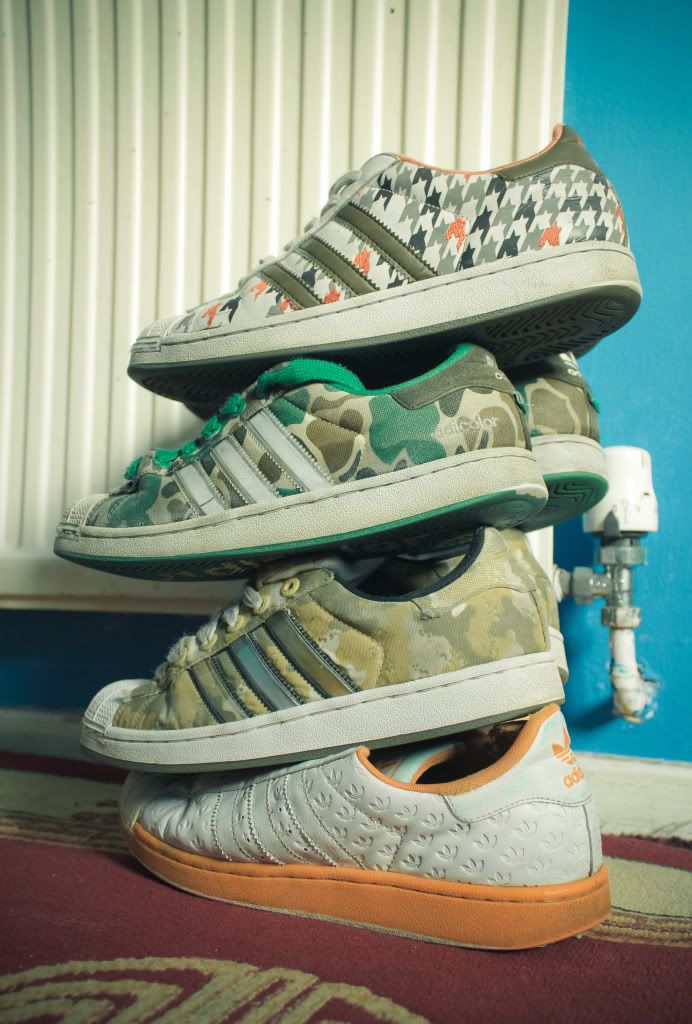 Enjoy! ill start a new thread on the last pair, i've never seen them anywhere and im pretty sure they aren't fake but ill let you all decide!